A video to tell you: How to Withdraw Your Funds.
You can learn more details by reading the full text.
How do i withdraw funds?
1.Once your order is successfully complete, the payment will appear in your Balance.
2.In order to initiate a withdraw, you must have a valid bank account entered in your 5miles Wallet, including the account holder's name, checking account number, and routing number. To add a bank account to transfer your Balance to, go to Profile>Wallet>Withdrawal Account.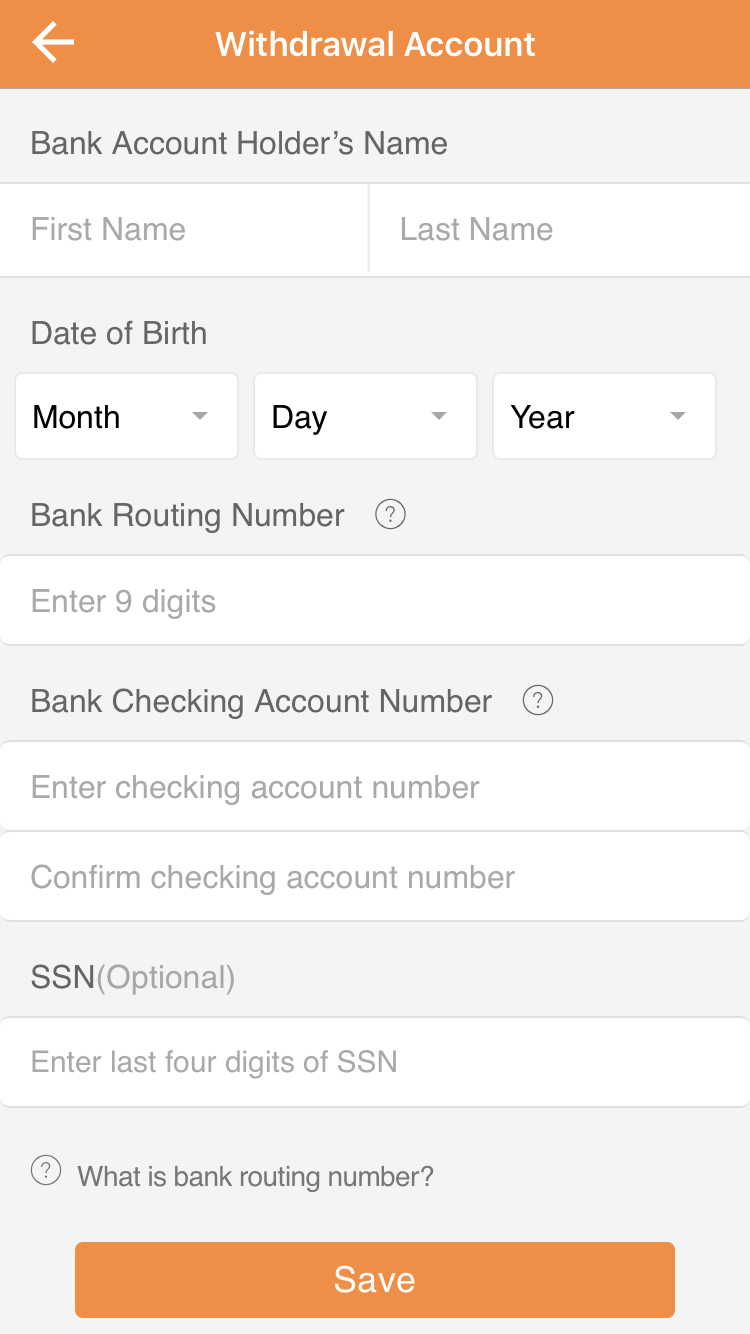 3.Once your Direct Deposit request has been processed when viewing your Balance, it may take up to 5 business days for the funds to appear in your checking account depending on your bank. Your Balance will be deducted after the direct deposit is processed. A Direct Deposit can be requested for any amount over $2. Please note, a 4.9% service fee applies to withdraw Balance.