Due to popular demand, we have decided to upgrade 5miles' memberships to include two distinct plans. The Car Membership will be for Cars & Trucks, RVS, Campers, & Trailers, Motorcycles, and Buy-Here-Pay-Here members. The Auto Parts Membership will be for members that sell Auto Parts, Wheels, and Tires.  
Here's how the pricing breaks out: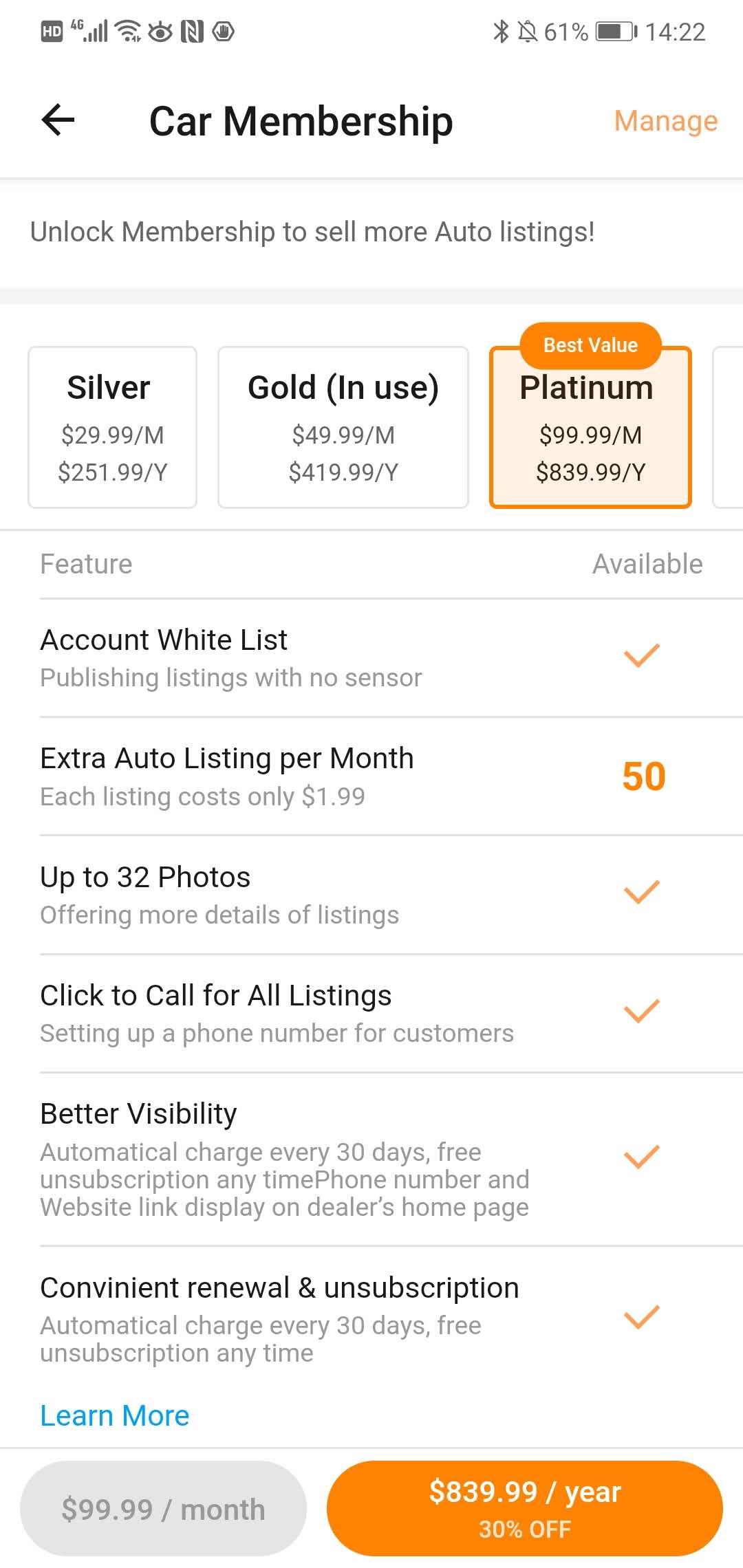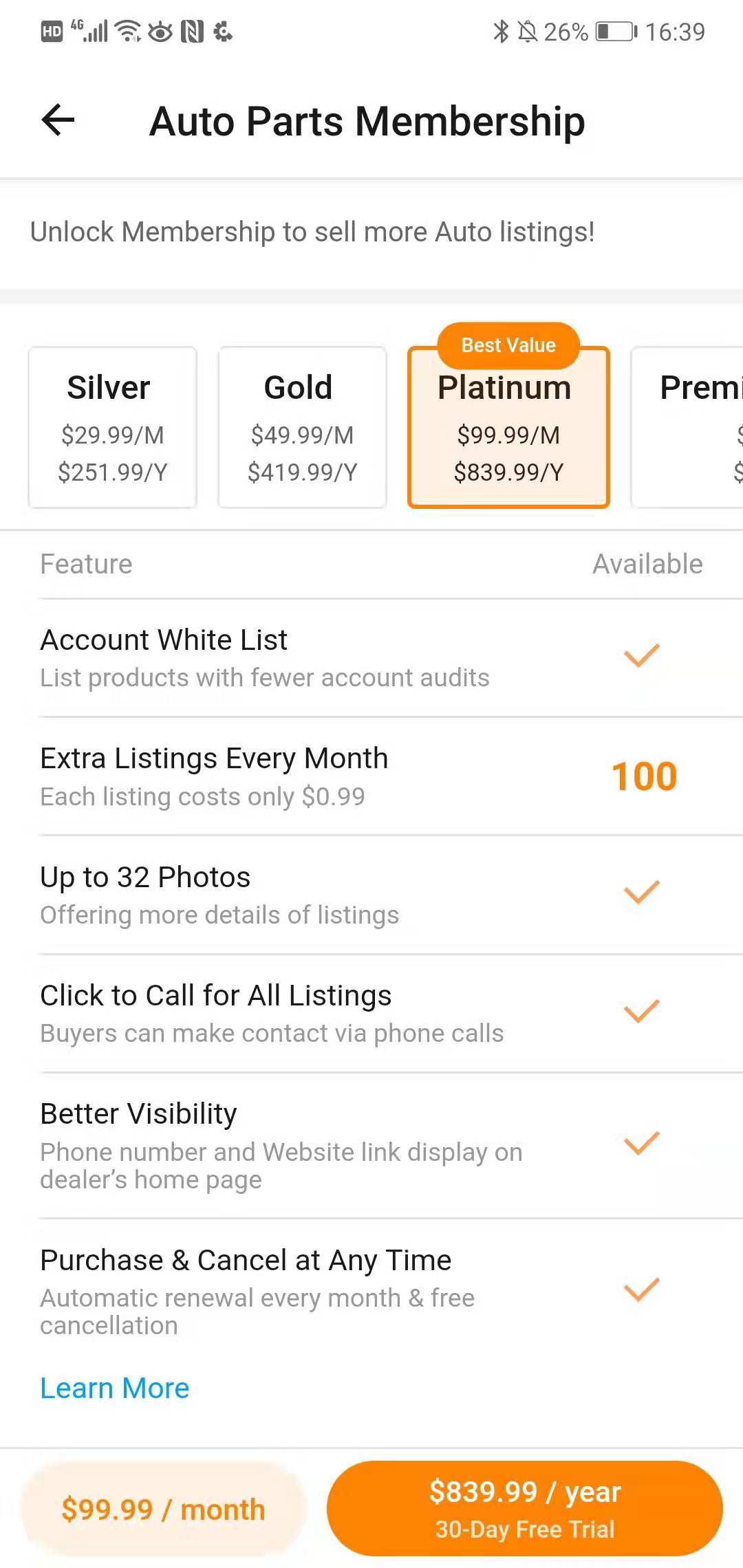 Notes:
Click-to-Call will be displayed as a series of random numbers to protect your privacy. 

Feature, Memberships, and Listing Fees cannot be refunded once payment has been submitted.

Memberships will automatically renew every month unless canceled. 

A user will require a dealer's license if he or she is negotiating, buying, selling, brokering, leasing, dealing in 5 or more vehicles in a 12-month period.
Additional features are in development! Good luck and happy selling!  
If you want to customize your own membership, please go to Profile-> Membership, choose Car Membership or Auto Parts Membership, and select a membership package, click "Learn More" button in the bottom for more details. If you have any requests, please contact "Customer Service" and we will be in touch soon!