How can I subscribe the membership?
You can subscribe the membership by going to 5miles app > Profile > Membership
I am paying the listing fee currently, can I purchase the membership and listing fee at the same time?
You can still pay the listing fee for individual items if you want, please note: if you choose to cancel the listing fee, you can't get back to the listing fee mode since we don't currently provide that service anymore. We strongly recommend you to check out the new Membership Plan, which is customized based on your needs to help you save money.
Do I need to purchase the membership every month/year?
No. Depends on what type of membership you are purchasing, the membership is renewed automatically every month or year. You are free to cancel it anytime you want without extra cost.
What can I do if I want to change my membership plan?

You can upgrade or degrade your membership if you need to change your listing number in the valid time of membership.
*Note: You will be charged the difference when you upgrade your membership. The membership valid time in accordance with the first purchase time.
How do I upgrade or downgrade my membership?
Go to Profile >Membership, choose to upgrade or downgrade your membership.

Choose to upgrade your membership when you upload listings over the current membership you buy.

You will be charged the difference when you upgrade your membership. The membership valid time in accordance with the latest upgrade time.
Your membership degrades will be valid when the system automatically renews your fee in next month. Annually payment cannot go downgrade during the service period.
How can I cancel my membership?
You can cancel your membership by going to Profile > MemberShip > Car/Auto Parts Membership > Manage.

Then open your membership, click the "Unsubscribe" like the following image.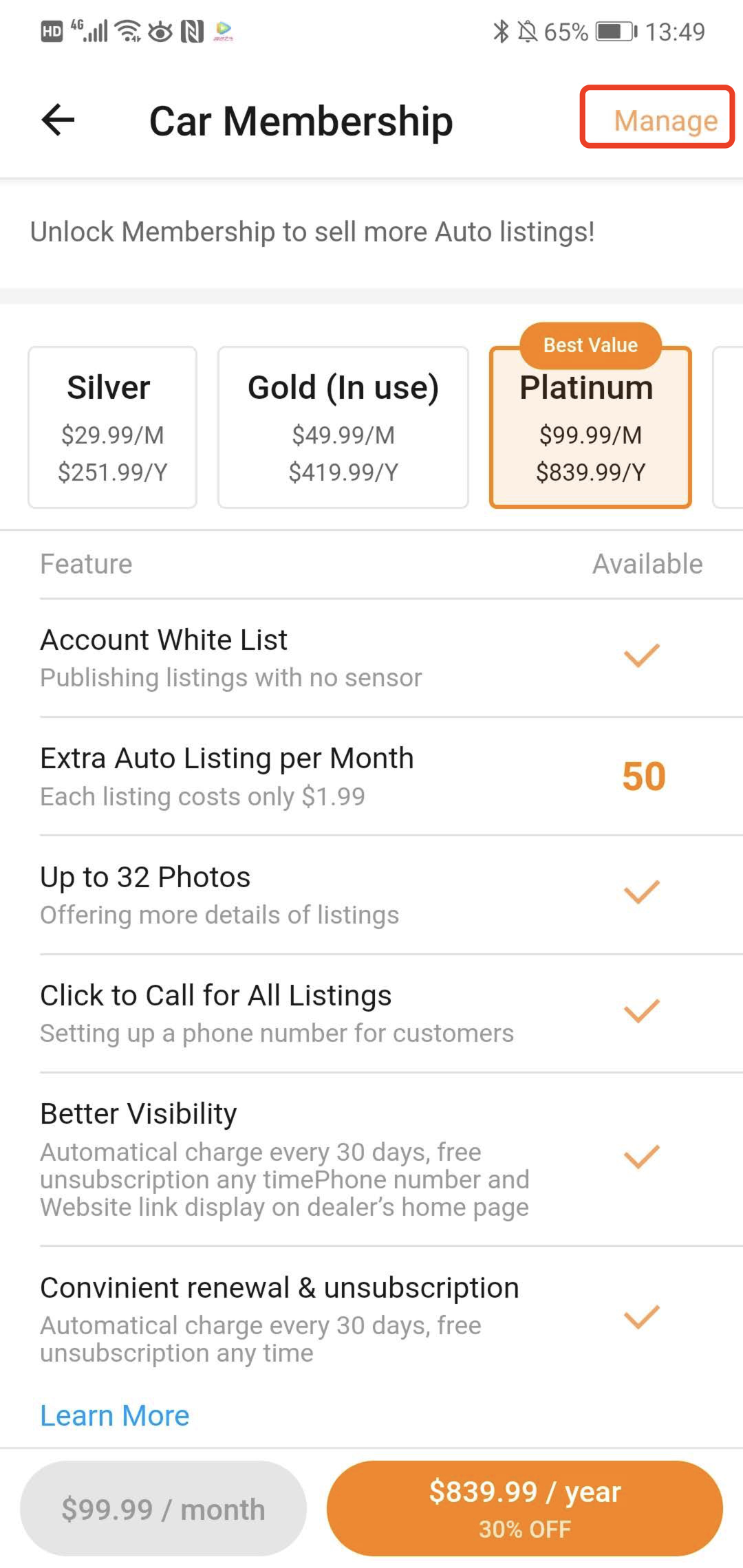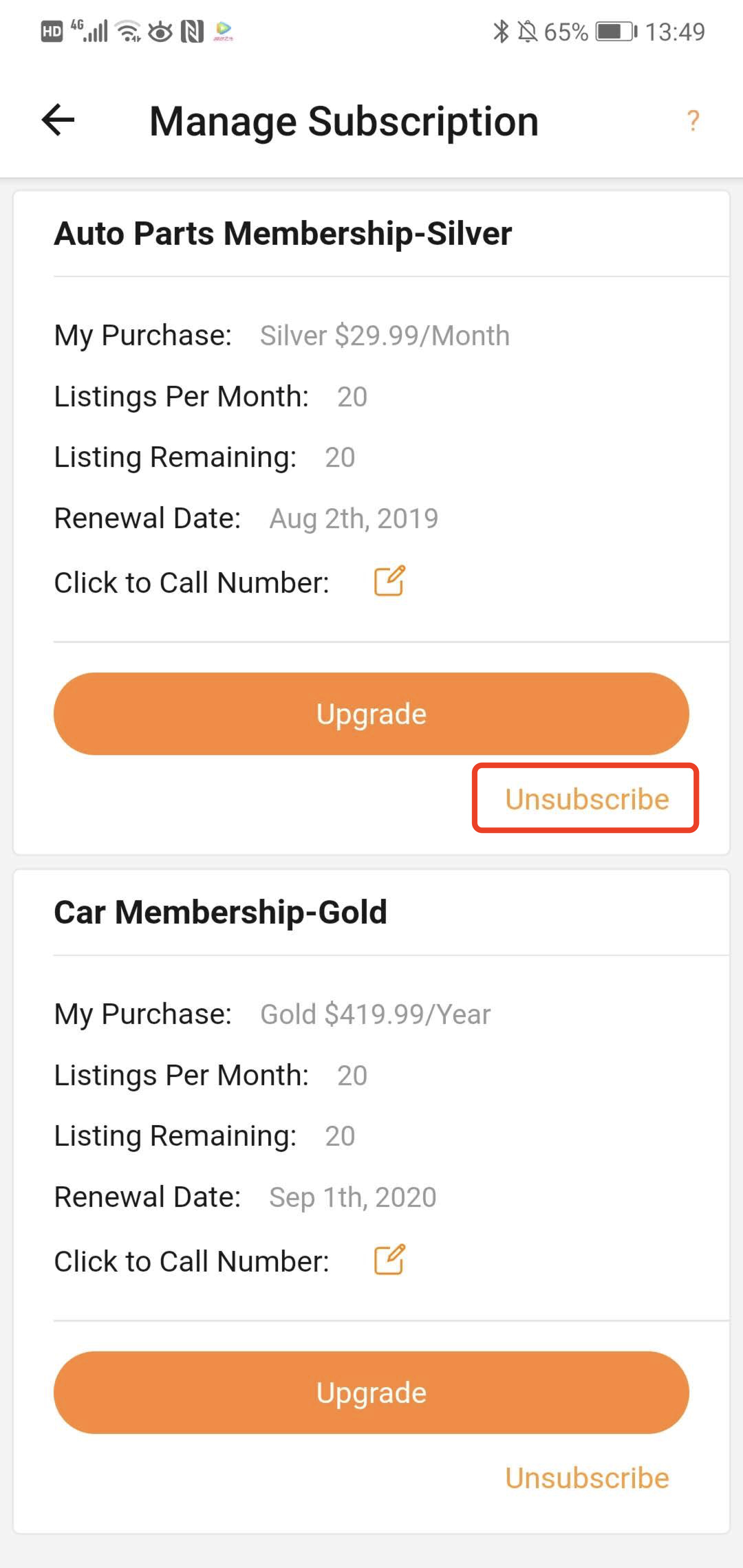 *Note: If you choose to cancel the current membership, the cancellation of the membership will take effect. The system will not renew your membership fee in next month/year.
Can I refund my membership?
All the 5miles listing fee and

membership

order are not refundable once you paid.

You are always welcomed to contact us by going to Help Center or submit a request for quick support
How many vehicles can I sell before I need a license?
A dealer's license will be required if a person conducts the buying, selling, brokering, leasing, negotiating a lease, or dealing in 5 or more vehicles in a 12-month period. The law states that if you are in the business of buying, selling, brokering or otherwise dealing in vehicles, you need a dealer license. In the law, "vehicle" means any vehicle required to be titled, motor vehicles, trailer coaches, and trailers weighing over 2500 lbs.