Dear 5milers,
In 5.1 version, we have upgraded "Listing Package" to "5miles Membership". Which means the package will offer not only different listings volume but also some advanced functions.
The new functions differ from different membership. Here are the advanced functions for memberships: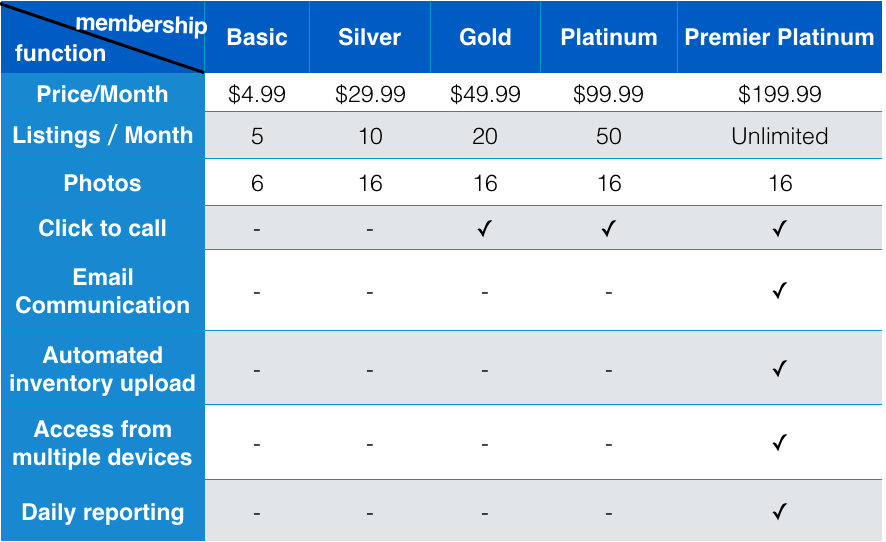 *Note:
For the sellers' information security, the phone number of "Click to call" will be displayed as a virtual number

All the 5miles "sales tools", "membership", "listing fee" order cannot be refunded once you paid.

The membership will be automatic renew monthly after you paid.

A dealer's license will be required if a person conducts the buying, selling, brokering, leasing, negotiating a lease, or dealing in 5 or more vehicles in a 12-month period. 
Now choose a right one to boost your sales. More functions are under developing.
If you want to customize your own membership, please contact 5miles for further information.