What is 5miles Rating?
The rating system in 5miles is based on the ratings you get in 5miles. Your account will be calculated into a rating level by all your ratings.   The level icon appears in your profile and the X% positive ratings shows how many positive and negative ratings you get like this:

*Note: 5milers can check all your ratings by clicking the level and ratings in your profile.
How does rating level affect me?
1.Users in 5miles will trust more high-level users and be more willing to trade with them.
2.You will get more offers by upgrading your rating level.
How to calculate the rating levels?
Your rating level is calculated by the ratings you get.
The ratings have 3 level, positive(+1) /neutral(+0) / negative(-1).
*Note: A user's rating will only count once and if they choose to rate you multiple times, only the last rating given will be counted.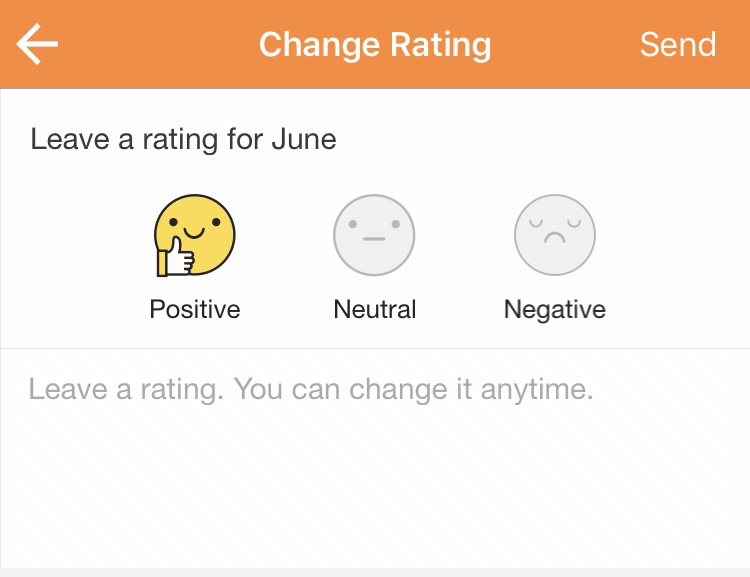 The sum of rating score corresponds to the rating level like below: