Here are frequently asked questions about ratings.
1.How to know my ratings?
You can check your rating by going to Profile.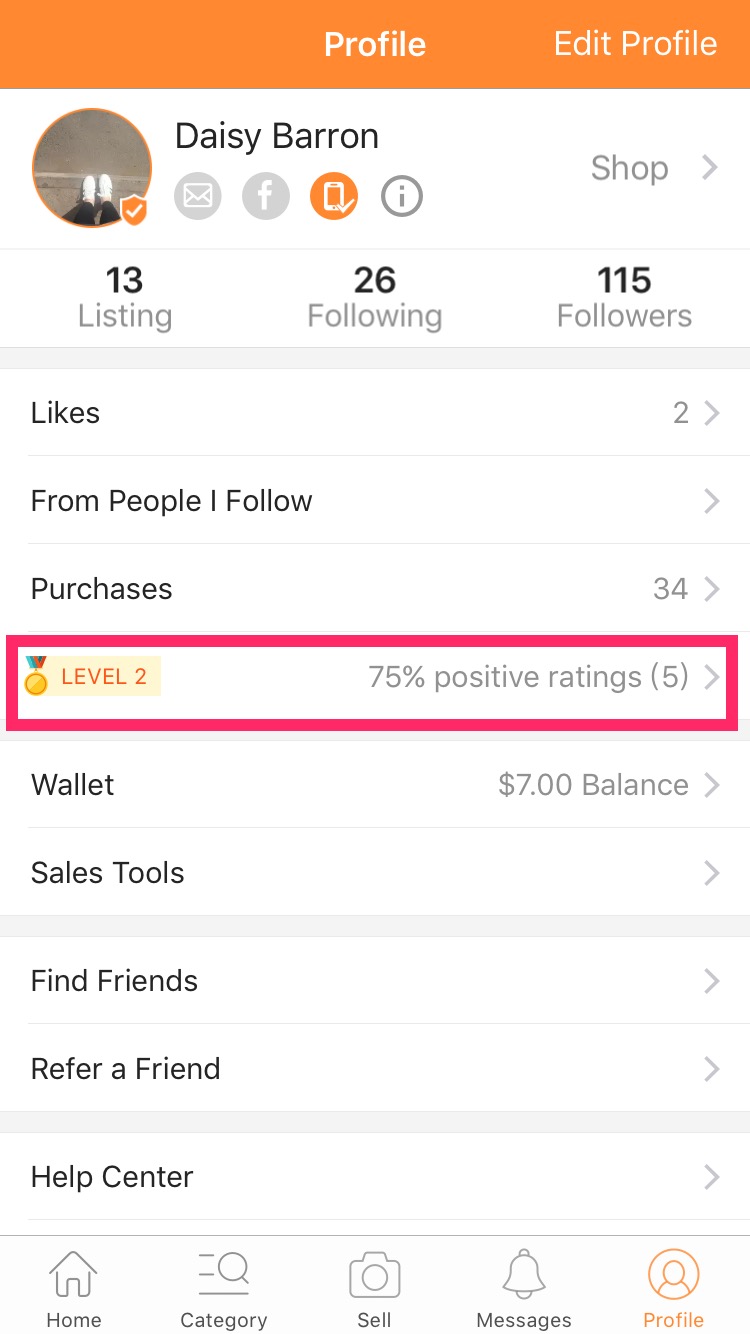 2. How many rating levels do we have now?
5miles have 20 levels till now. It's not easy to upgrade, especially one have a high level among thousands of users. If you have no rating, the rating level will not be shown. 
3.How to calculate the rating levels?
Your rating level is calculated by the ratings you get.
The ratings have 3 level, positive(+1) /neutral(+0) / negative(-1).
*Note: A user's rating will only count once and if they choose to rate you multiple times, only the last rating given will be counted.
3.How does rating level affect me?
a.Users in 5miles will trust more high-level users and be more willing to trade with them.
b.You will get more offers by upgrading your rating level.
4.Can I change my rating on someone?
Yes, you can change your ratings on someone anytime. 5miles will calculate the level base on the latest rating. On the other hand, you can only get one rating for the certain user. No matter how many ratings you gave to a person, the system will count the latest one as the only rating from you.
5. Can I report the irrelevant ratings of me?
If you are wanting to dispute a rating left on your account, please contact us through the Help Center and tap "Contact Us".