The scan button is in the upper right corner of the homepage. Tap the button to access your camera.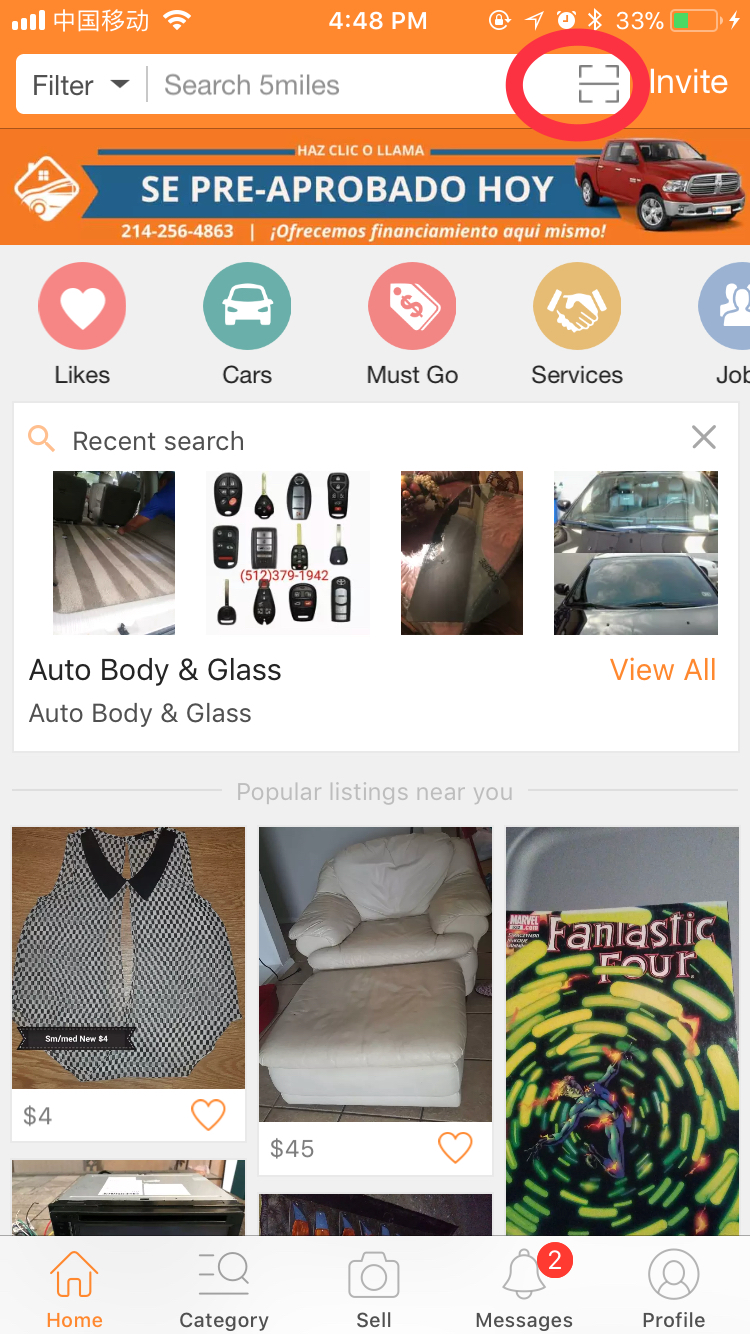 Point your camera at the QR Code and center it in the square.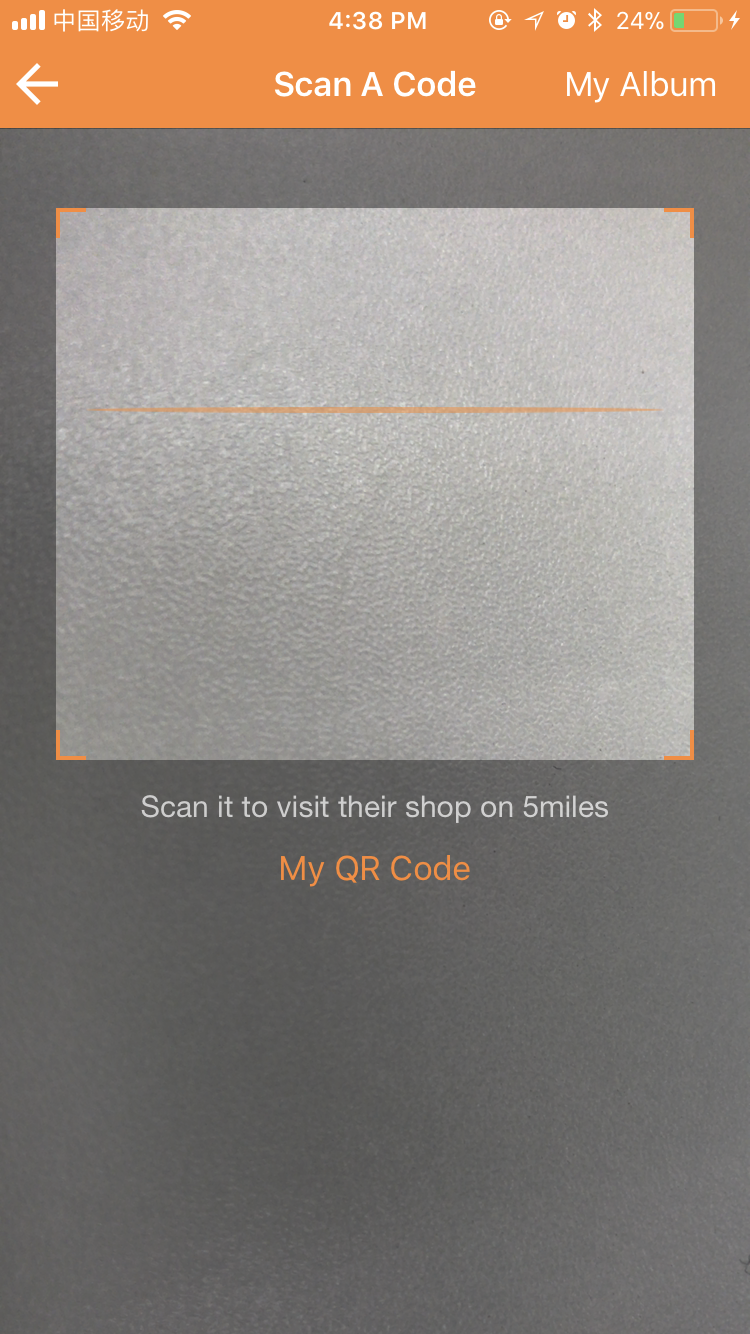 If you aren't a scanning a code from the app, you can also upload a Shop QR Code saved in your phone's photo album. Just tap the scan button, then tap "My Album" at the top right-hand corner. This will access your photo album. Select the Shop QR Code you want to scan and tap "Done."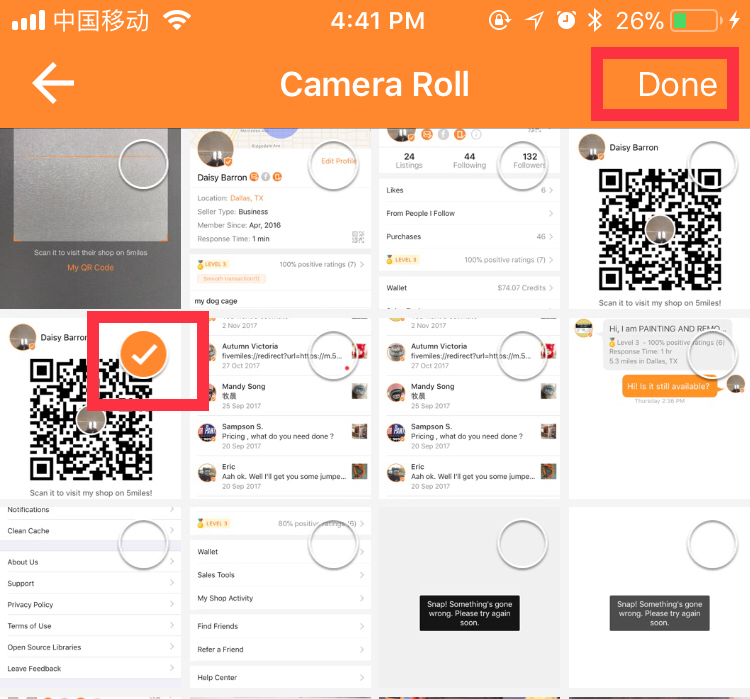 Learn more about how Shop QR Codes can help you>>
Learn more about what Shop QR codes are>>